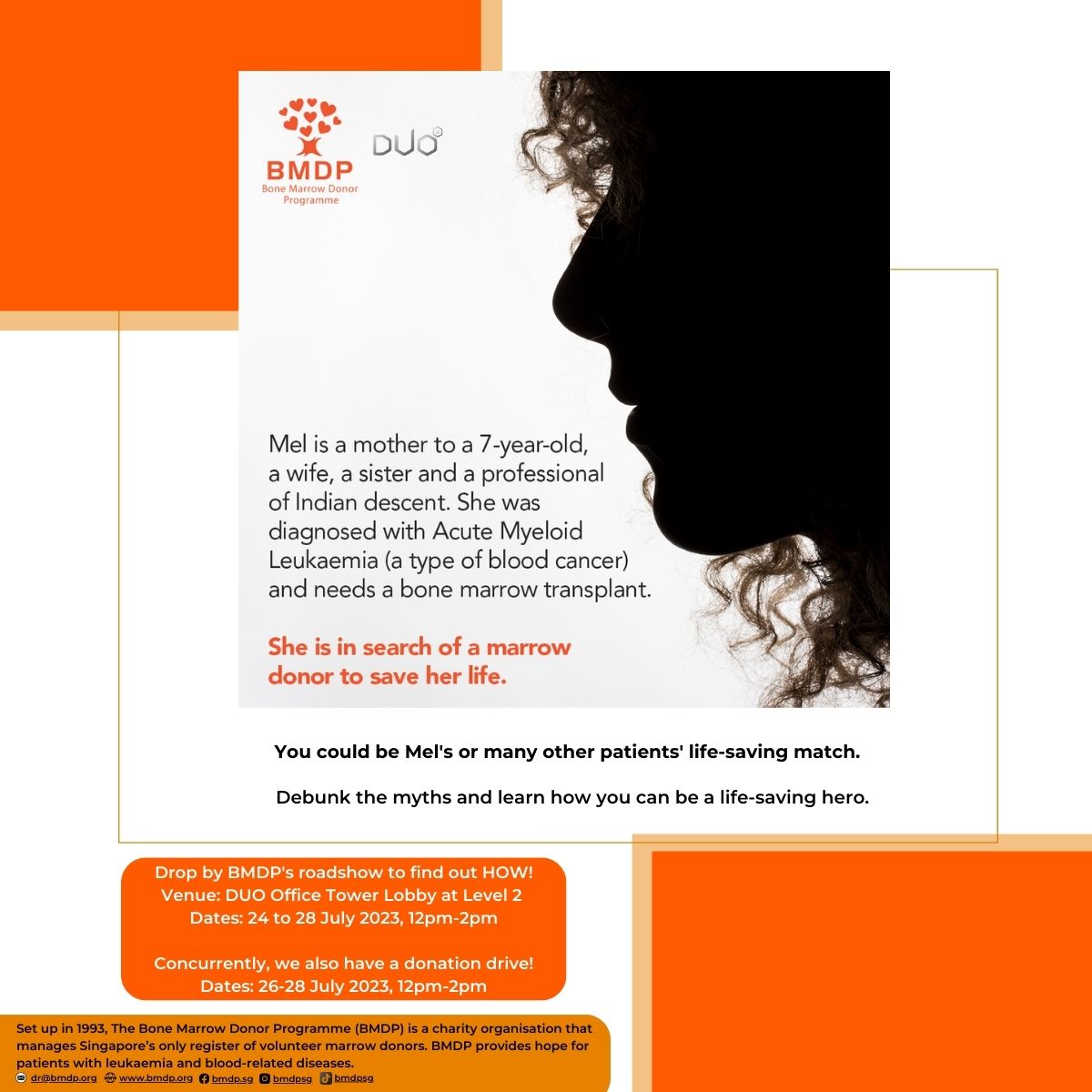 BMDP Roadshow is back!
The Bone Marrow Donor Programme (BMDP) Roadshow is back! Every day, 6 Singaporeans are diagnosed with blood-related diseases such as Leukaemia, Lymphoma and Myeloma. For many, a bone marrow transplant is often their last chance of survival.
Drop by DUO Tower Level 2 Lobby to find out how you can potentially be a life-saving hero!
Dates: 24 July – 28 July 2023
Time: 12pm – 2pm
BMDP staff will be present on three days from 26 July – 28 July 2023 for FAQs and cheek swabs. Do not miss them!
OTHER PROMOTIONS